Maryland Volunteer Lawyers Service Briefing – July 12, 2017
Parish Hall, Christ Church
111 South Harrison Street Easton, MD 21601
Noon: Introductions & Background – Ann Holladay, Co-Chair, Eastern Shore Human Trafficking Task Force
12:15-1:15: "Post-Conviction Remedies for Criminalized Human Trafficking Survivors"
Presenters: Jessica Emerson, LMSW, Esq.
Director, Human Trafficking Prevention Project
University of Baltimore School of Law
Laurie Culkin, JD
HTPP Project Coordinator
Maryland Volunteer Lawyers Service
1:15: Discussion, Questions and Answers
1:30: Adjournment
Box Lunches will be provided.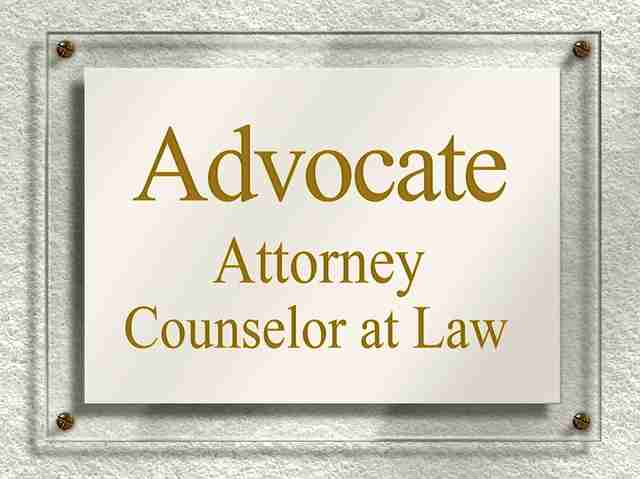 Thursday, APRIL 6
Public Forum, PROJECT PURPLE KICKOFF – 6:00 pm
Victory Garden Cafe
124 South Aurora
Easton MD
The Project Purple is an ambitious project to reduce the scourge of drugs in Talbot County.  It is a project to save the lives of young people, to make adults more aware of the problem, and to engage the community in solving the problem of drug addiction and the problems addiction creates for individuals and society.
HUMANS ARE NOT FOR SALE
A Symposium on Human Trafficking: Impacting Our Children's World
Featuring Keynote Speaker
Tina Frundt – Founder and Executive Director of Courtney's House in Washington, D.C.
Detective Jeremiah Johnson – FBI Exploitation Task Force

Thomas Stack – Governor's Office of Crime Control & Prevention

Kristen Schultz, Esq. – Sr. Assistant State's Attorney, Wicomico County

Detective Jason Caputo – Salisbury City Police Department

The Circuit Court for Wicomico County Family Services Division is pleased to offer a symposium on human trafficking as it relates to child victims. The training will assist Judges, Magistrates, court personnel, attorneys involved with child welfare and delinquency cases, child serving agencies, members of law enforcement, and others involved with children's needs regarding this important issue our children face today.
Thursday, April 6, 2017
9:30 a.m. – 3:00 p.m.
Wicomico County Civic Center
500 Glen Avenue
Salisbury, MD 21804
*Breakfast and lunch will be provided
This training is sponsored by the Family Services Program for the Circuit Court for Wicomico County, produced with support from the Maryland Judiciary's Foster Care Court Improvement Project (FCCIP).
For more information, please contact: Lauren A. Cooper, Family Services Coordinator, Circuit Court for Wicomico County
410-334-3110 or Lauren.cooper@mdcourts.gov
Space is limited. Please register no later than March 15, 2017.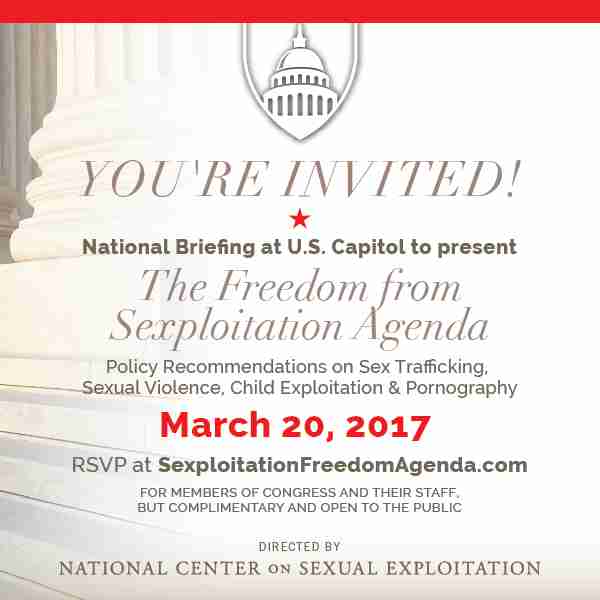 National Briefing at U.S. Capitol
The Freedom from Sexploitation Agenda 
Policy Recommendations on Sex Trafficking, Sexual Violence, Child Exploitation & Pornography
Hosted By National Center on Sexual Exploitation
March 20, 2017  1:00pm – 4:30pm
US Capitol Visitor's Center Auditorium, Washington, DC
For free registration, speakers, and more info please click here.
For a downloadable pdf flyer, click here.